Courtyard House


Jim Vlock Building Project 2018
Yale School of Architecture
Spring 2018
Critics: Adam Hopfner, Joeb Moore, Amy Lelyveld

Camille Chabrol
Serena Ching
Page Comeaux
Phoebe Harris
Rhea Schmid
Seth Thompson



As we approached designing a multifamily home for individuals experiencing homelessness with Columbus House, we believe that a space that mediates between privacy and openness is vital. Our team proposed a courtyard scheme to scale down the large lots on the street and to unite two units around a communal outdoor space and a shared entrance. Private areas are nestled into L-shaped brackets around the courtyard. By carefully composing doors and fenestrations to offer light and views of the courtyard, we wanted to preserve the intimacy and separation of the courtyard from the street. In essence, the courtyard becomes an interior porch for each family to engage freely with. The goal is to create a safe, but inviting space for people who might find such an enclave for private luxury or for growing community in their new neighborhood.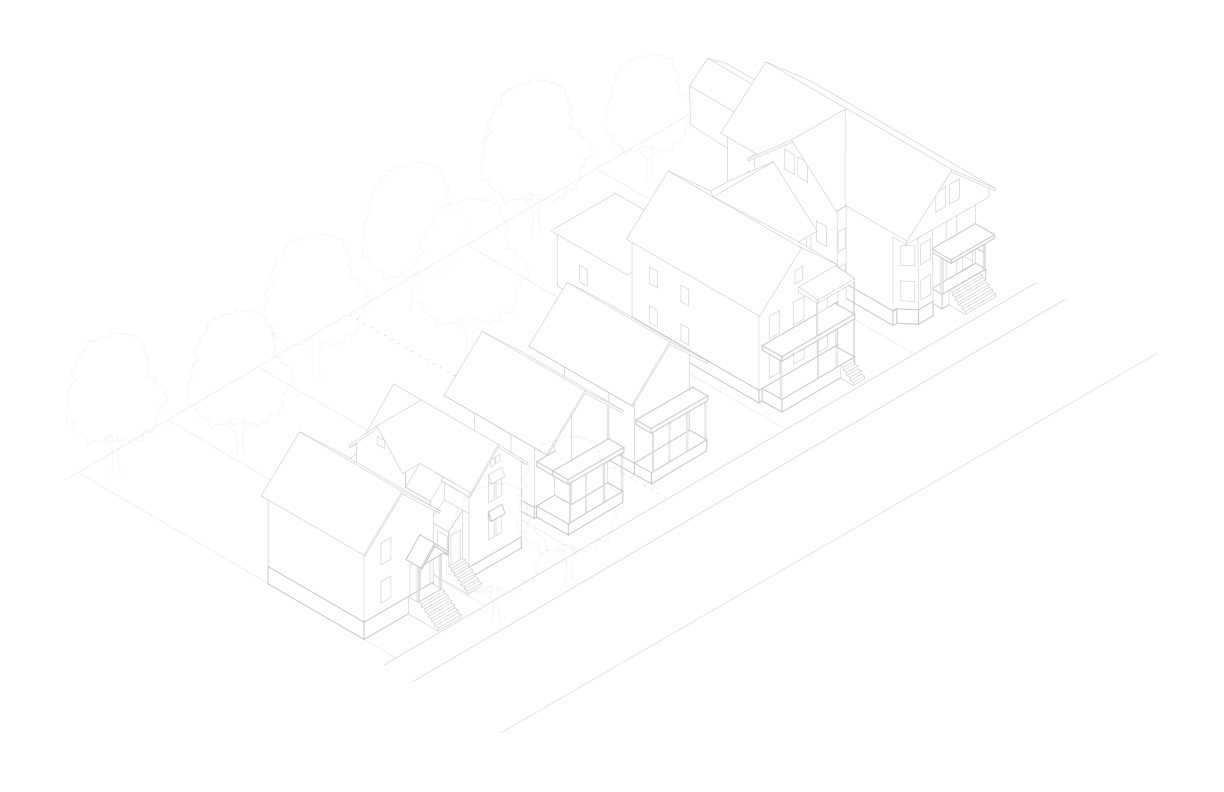 A strategy to maintain the rhythm of the two lots.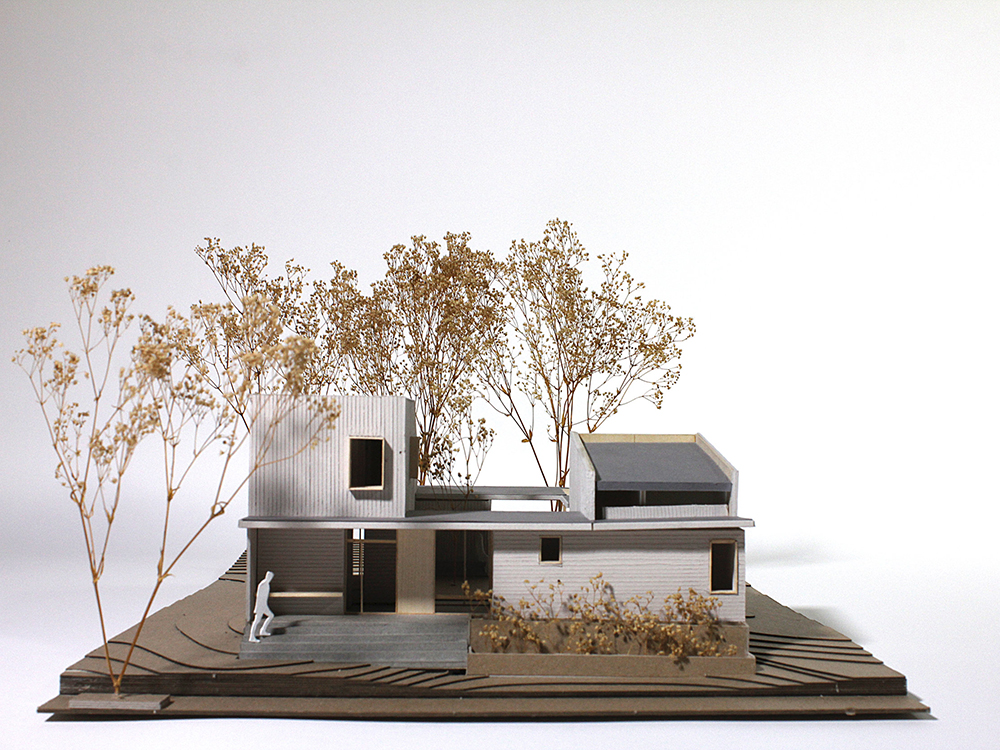 ---
︎ MERIT Archive︎