Kintsugi
A Space for Restorative Justice

Yale School of Architecture

Fall 2018

Critic: Martin Finio

The Problem:


The current criminal justice system is broken.

If we see the definition of justice to be the 'due reparation for a wrong or injury', we see that the three stakeholders -- the state, victim, and perpetrator—have very different definitions. The current institutionalized system, with its definition doesn't work because it overrides all others in attempt to produce a disillusioned sense of wholeness in society. Often times, it doesn't address the brokenness in people's lives and in the relationship, but seeks to quantify reparation through a financial or penal means.
The

restorative justice system

is an alternative that facilitates dialogue and a process where both parties engage with each other towards mutual understanding and resolution. In search for a new typology of a Center for Restorative Justice that will serve as the alternative to the existing criminal justice system, a narrative that acknowledges brokenness towards a process of reparation and community is necessary.

The Strategy:



Kintsugi

, which literally translates to gold scars, takes the fragments of a broken bowl and joins them back together with gold lacquer. This art form has a deep rooted philosophy of celebrating the effects of time and actions, acknowledging and highlighting flaws and cracks, and imbuing a sense of beauty and value in the process of restoration—to the point where the end result of a broken piece is more valuable and beautiful than its original, unbroken state. The building is broken open to allow for light, people, and the restorative justice process to flood in. In Bridgeport Center for Restorative Justice addresses the economic, physical, and social injustices. In addition to a restorative circle room and counseling rooms, the building provides a community kitchen and coworking space, wellness center, continuing education classrooms and a community fabrication lab.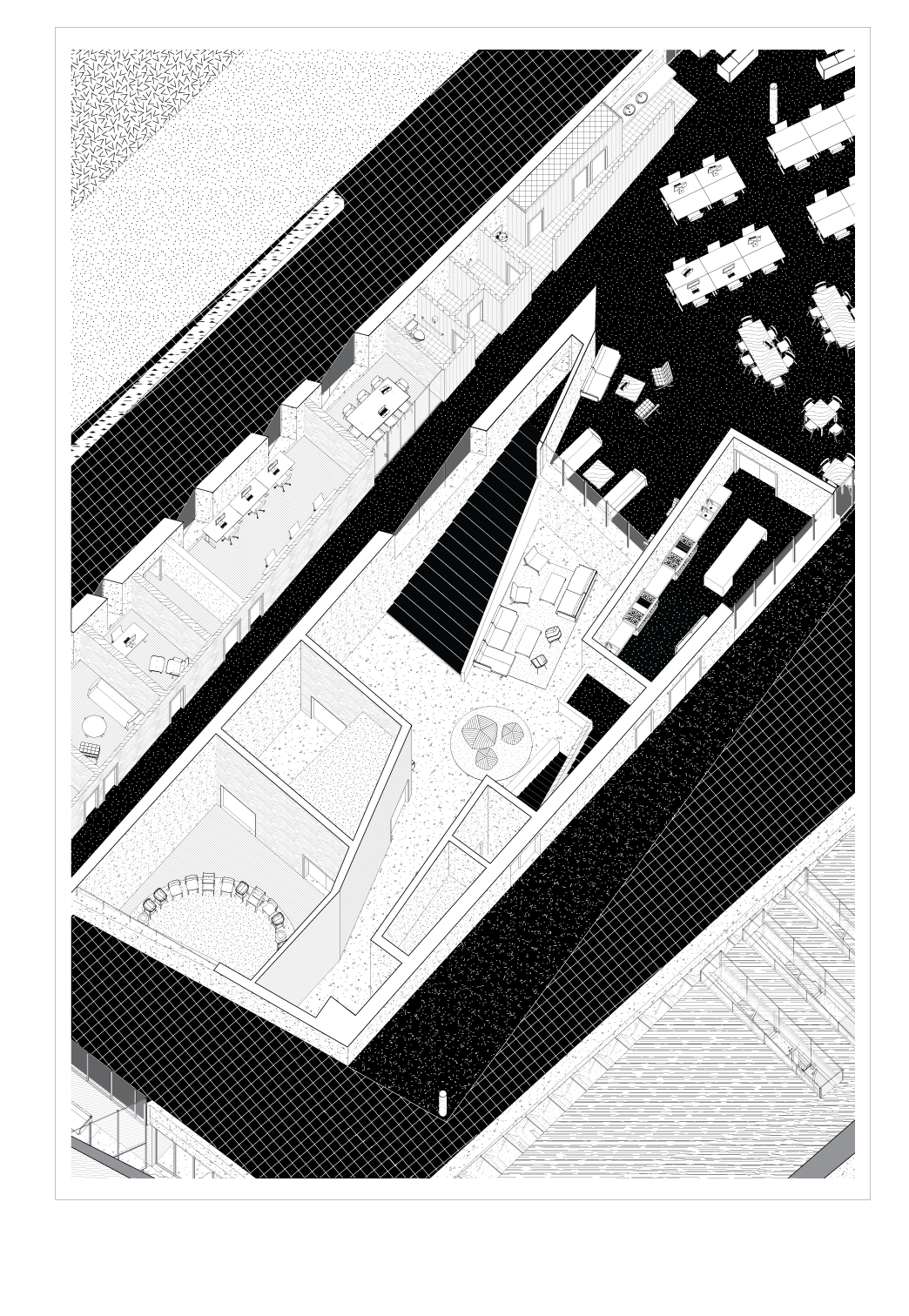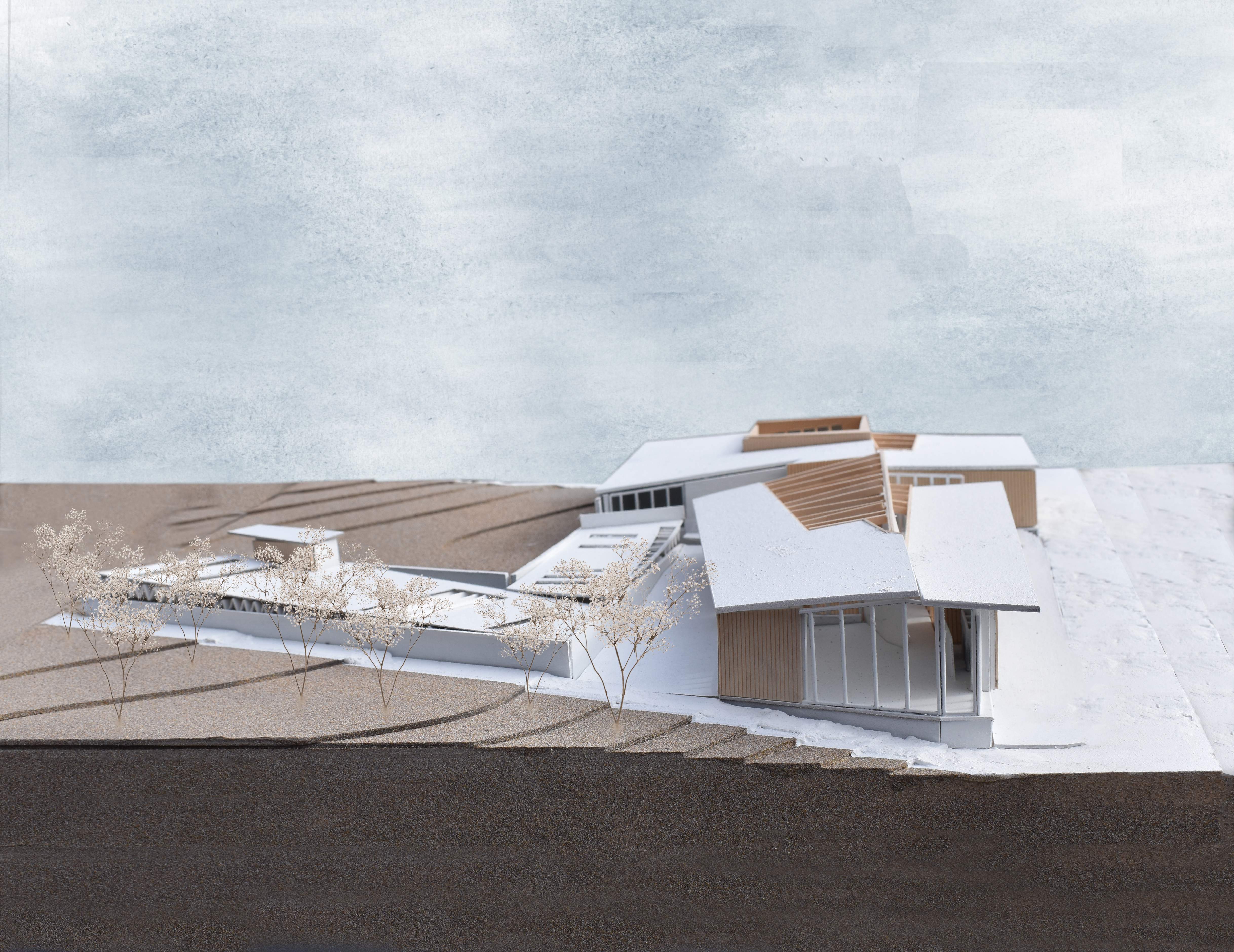 ---
︎Co-Lab City