Gothenburg: The Informal City


Yale School of Architecture
Fall 2019
Critics: Alan Plattus / Andrei Harwell

Serena Ching
Kay Yang

H.I Feldman Nominee



The Problem:


Sweden has a track record of addressing issues at a widespread and efficient manner that often produces homogenous and isolated conditions. In response to the housing shortage in the 1940s, the government rolled out the million housing development with the ambitious goal to solve the housing crisis. However, the infrastructure that was established was uncompromising and detached from the downtown core and river. The heterogeneous Gothenburg of today struggle to adapt to the rigid built environment that was pre-designed for a typical group of people. Following the collapse of the shipbuilding industry, the city underwent a massive redevelopment of the north shore of Gota River, resulting in a monouse, auto-centric Science Park that erased most of its historical heritage. Throughout history, the river is seen as a backyard rather than the backbone of Gothenburg.

As an alternative to Gothenburg's top-down, large-scale development model, we propose incremental, infill, informal interventions to create a network of river-centric social amenities specific to the needs of each community. The goal is to decentralize the methods of production, delivery, and use of spaces within an urban neighborhood to support diverse people groups and lifestyles. This proposal brings together the industrial, recreational, and educational assets of Gothenburg. We have selected

Ringon

,

Frihammen

and

South Lindholmen

as areas for intervention.






Strategy 1: Clip-On

Add support infrastructures within underutilized warehouses.
Strategy 2: Soft-Sculpt
Reduce hardscape and barriers to promote walkability and recreation.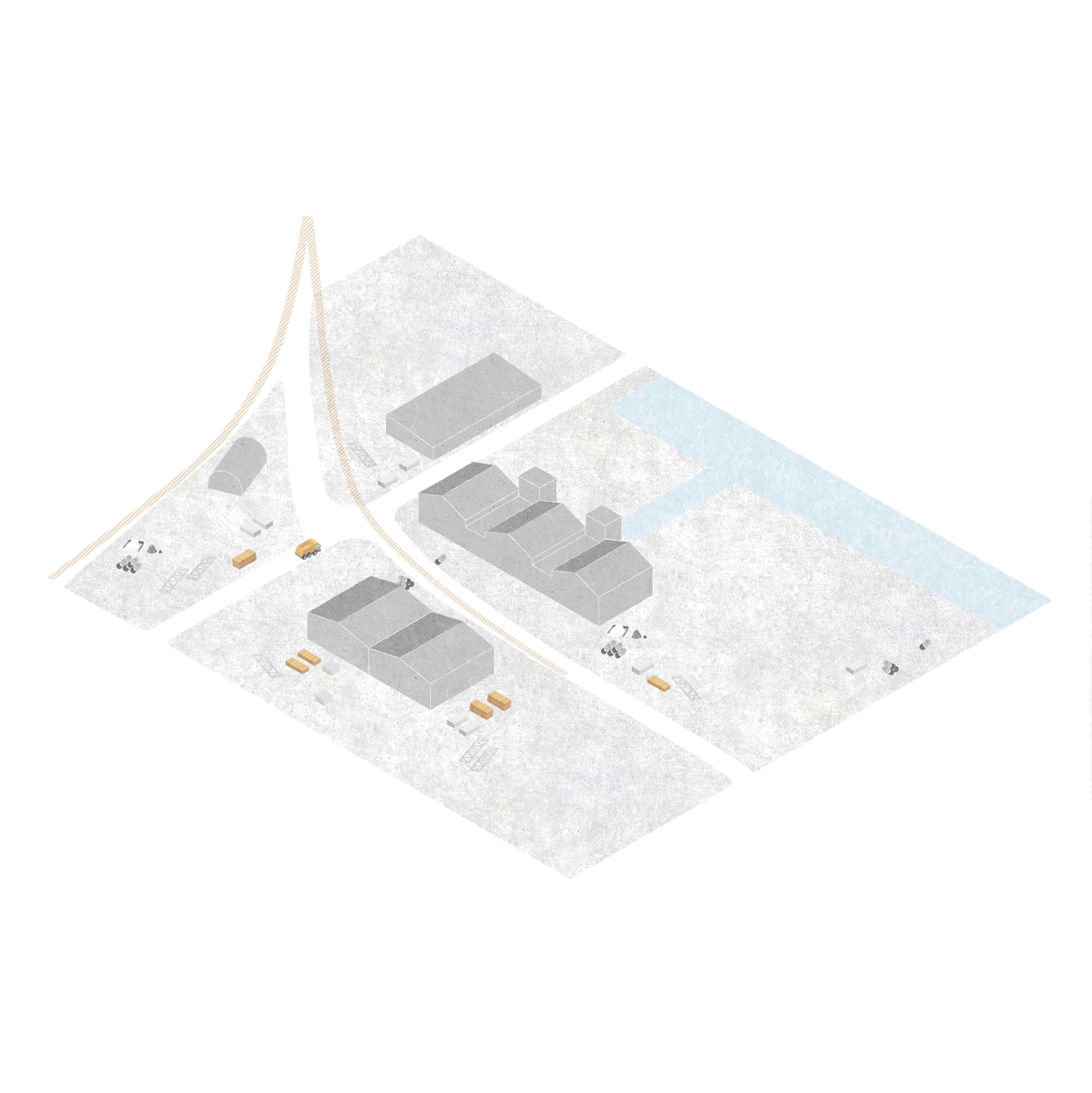 Strategy 3: Build-Out
When necessary, introduce new additions to accommodate mixed-use programs.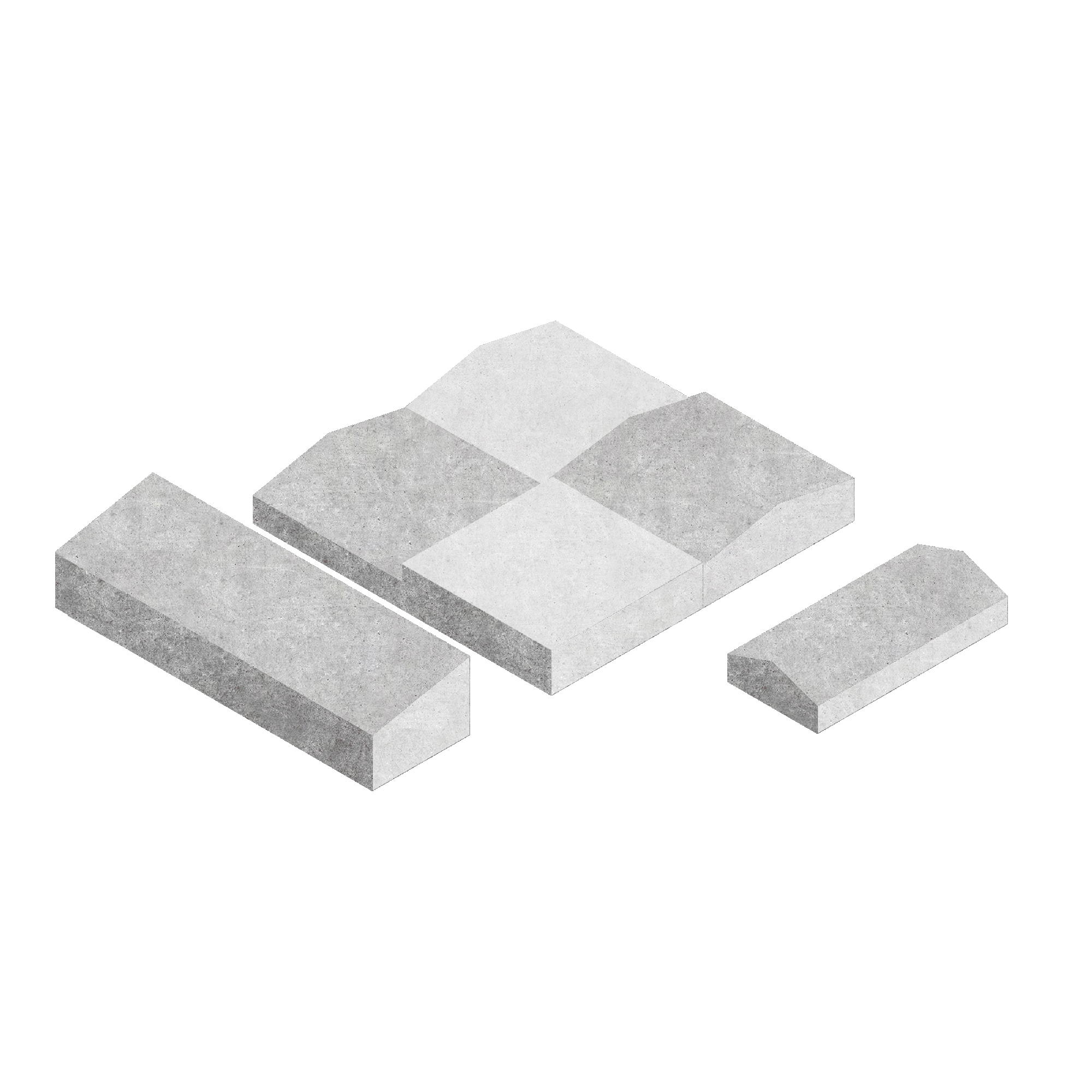 ____________________
Ringön: Industry Lab
Ringon is the last remaining industrial waterfront site in central Gothenburg. It is host to a diverse immigrant and 'Swedish' blue-collar and an emerging artist collective and light industrial tenants. In addition to a surplus of industrial land in Ringon, the majority being underutilized storage facilities and heavy manufacturing, we feel that the strategy of adaptive reuse can further accommodate new collectives that bring new forms of culture into the city. Ringon becomes a generative site for initiating this new type of nimble and spontaneous development to be appropriated and deployed on other underutilized waterfront sites such as the Frihamnen Harbor and South Lindholmen.
__________________________
Frihamnen: Recreational Park
One of the most successful projects by Alvstranden Utveckling in Gothenburg is the Frihammen Sauna. It was meant to be a temporary and spontaneous experiment to recreationally re-engage with the waterfront, but it was so popular that the city has agreed to keep it permanently. Our intervention builds upon the sauna by establishing additional small concentrations of informal activity and recreation on the water.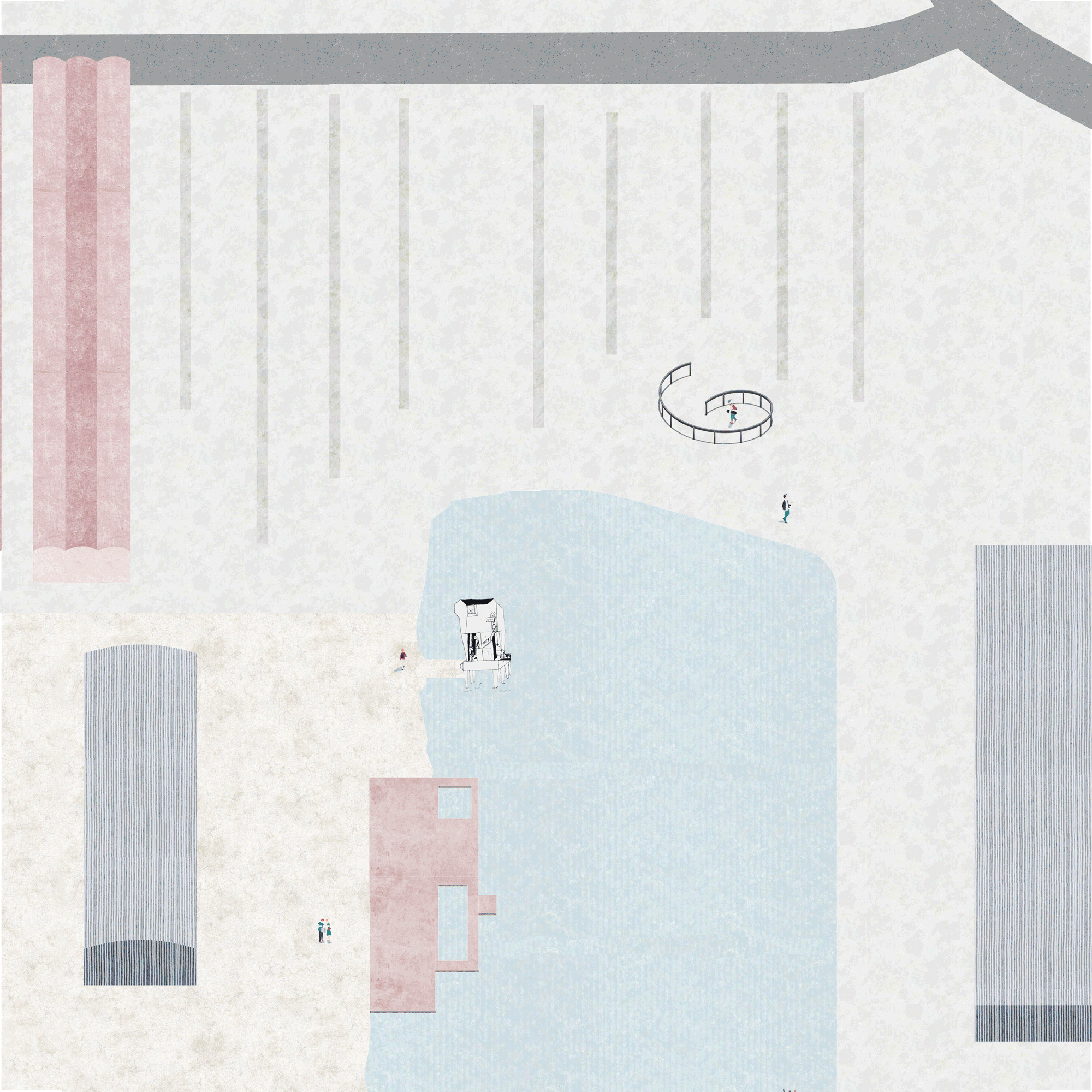 _________________________________
South Lindholmen: Education Harbour
Further down the river, we have South LIndholmen, which is host to Chalmers University, University of Gothenburg, Alvstranden LIbrary, technical high schools, a cafeteria, and an empty boat dock. The current waterfront is used as a parking lot, and we see a potential for it to be transformed to be a multi-generational colearning harbour. We propose new student housing, a learning center, a community boathouse, and a rowing center on the dry dock, all connected by a public boardwalk.
---
︎Labor of Love